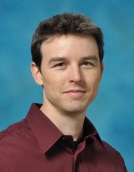 Tom Prata
Sr. Director Project Development
Nintendo of America Inc.
Tom Prata oversees product acquisitions and business development for second party projects created in the Western Hemisphere and Europe. Together with the team at Nintendo Company Ltd. in Kyoto they coordinate and manage game production for products developed outside of Japan.

Prata joined Nintendo as Business Development Manager in 1999. In 2002, he became the Director of Project Development, expanding his responsibilities to include digital publishing for Wii Channels, Virtual Console and WiiWare.