The first day of the 2013 D.I.C.E. Summit starts off with the Academy Foundation Golf Tournament at the gorgeous TPC Las Vegas Golf Club on Tuesday, February 5th, 2013. Awards and post-tournament reception to follow rounds.
**Important Information: Collared or mock golf shirt, and mid length shorts or pants required. No denim. TPC is a soft spike facility (metal spikes not allowed). There will be a $65 fee for club rentals (optional) and a $25 fee for shoe rentals (optional). Shuttles for TPC will leave Hard Rock Hotel at 11:00 AM.

Back by popular demand, 2013 marks the third year for the D.I.C.E. Summit Go-Karting Tournament at the Pole Position Raceway in Las Vegas, Nevada, on Tuesday, February 5th, 2013. Transportation, head gear and lunch are included.
**Important Information: Space is limited, registration will be first come first served. Please wear closed-toe shoes or sneakers.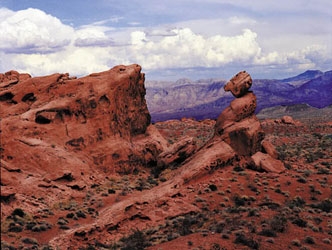 Spend an afternoon away from the hustle and bustle of the Las Vegas Strip. Join us for running or hiking at the scenic Red Rock Canyon!
Shuttle transportation will be provided to and from the Hard Rock Hotel to Red Rock Canyon. Shuttles depart at 2:15 PM.



The 2013 D.I.C.E. Summit will close its first day with the D.I.C.E. Summit Texas Hold'em poker tournament in the heart of the vibrant Hard Rock Hotel casino floor. Group Craps lessons will also be featured free of charge to all full D.I.C.E. Summit attendees who do not wish to participate in the tournament but still want to attend the event. The $80 registration fee is only applicable to those who want to participate in the D.I.C.E. Summit Poker Tournament. Heavy appetizers and drinks will be served.
Please note the first 100 players will be seated at the start of the tournament with additional players filling seats as eliminations begin. Everyone will play in the tournament. There will be a $200.00 cash buy-in on the night of the tournament.

There will also be an opportunity to participate in a second chance buy-in tournament to win prizes. All proceeds from the second chance tournament benefit the AIAS Foundation. Registration for this tournament will take place on site.